Sire
CH. Mac's King Mufassa CGC/CD I/IDT 3/GDT PH.30.37

Sire
MGK Brahma the Bull PH.44.44 OFA/Fair
Sire
MGK Gator Red
Sire
Symme's Rip N Woody
Dam
Symme's Slashin Sheena
Dam
MGK She's A Doozey
Sire
Johnson's Dozer Bruno
Dam
Ruby Farneti
Dam
MGK Stumpy Red
Sire
MGK Gator Red
Sire
Symme's Rip N Woody
Dam
Symme's Slashin Sheena
Dam
MGK Patches
Sire
Johnson's Dozer Bruno
Dam
Ellerbee's Dutchess
Dam
Brave Heart's Zena PH.
Sire
Brave Heart's Rebel Machine Explosion PH.
Sire
Peeler's Chief PH.41.52
Sire
Johnson's Rebel Rouiser
Dam
Johnson's Collette 10
Dam
Peeler's Dallas
Sire
MGK Gator Red
Dam
Peeler's Miss Colletta Buck
Dam
Brave Heart's Tiger Lilly PH.50.50
Sire
Rice's Red Machine
Sire
Gangbuster's Red Casey
Dam
Johnson's Tuffie 26
Dam
Lave's Matilda
Sire
Dailey's Tug O War OFA /Fair
Dam
Johnson's Rosealee
Getting Monty was like Christmas in October. Thanks to the simple Liable (slander is spoken lies) of fools who declared Monty (the Mangler )a Demadex-Flea-Bitten, Child-Biting, Antichrist of the dog world.(and you know who you are :)
An impressive declaration considering the loudest voice in this scandal ( i.e. BIGGEST mouth on the boards) has never seen the dog before, and is in direct competition with Monty's poppa.
Not that I would insinuate (yes I would) that anyone would falsely slander any dog (Mufassa) for reasons of personal financial gain (Mufassa is bad for businesss)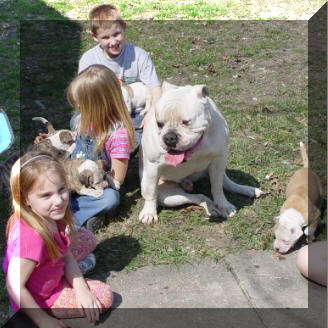 Monty is a wonderfully gentile animal with kids of all ages (and species). Monty PLAYS (notice I didn't say EATS) in the back yard with our four kids ages 2 to 10.
I will have to admit that Monty does seem to have a strange fear of crawling babies, ( Now I WILL NOT vouch for the temperament of the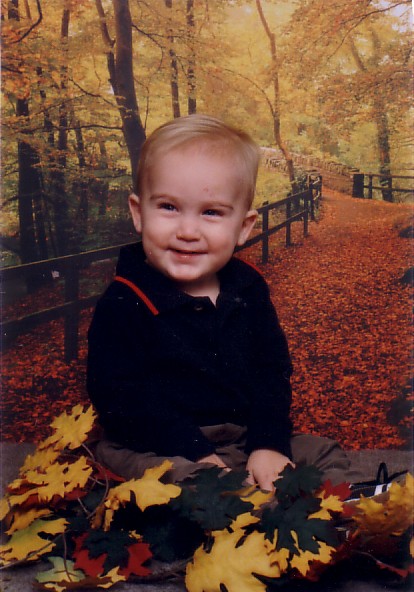 2 year old boy, Adler, He is by far the most foul tempered MONSTER living at this house), and for some reason Monty will let 8 week old Puppys back him away from his own bowl of dog food. (what a monster).
---
Look for Monty at the shows this year. He is a beautiful example of a true WORKING classic American Bulldog. Monty moves like a CAT, hits like a truck, and snores like my father.
Now if your thinking that this bio. was a bit harsh, GOOD, that's how I meant it.
It's FUN to fight when your right.
Besides, nobody has a problem with Monty being a BAD dog. their problem is that King Mufassa is TOO good of a dog to compete with. and with all that in mind, and considering the dogs that I am breeding.
THEY WEREN'T GOING TO LIKE ME ANYWAY.
WWW.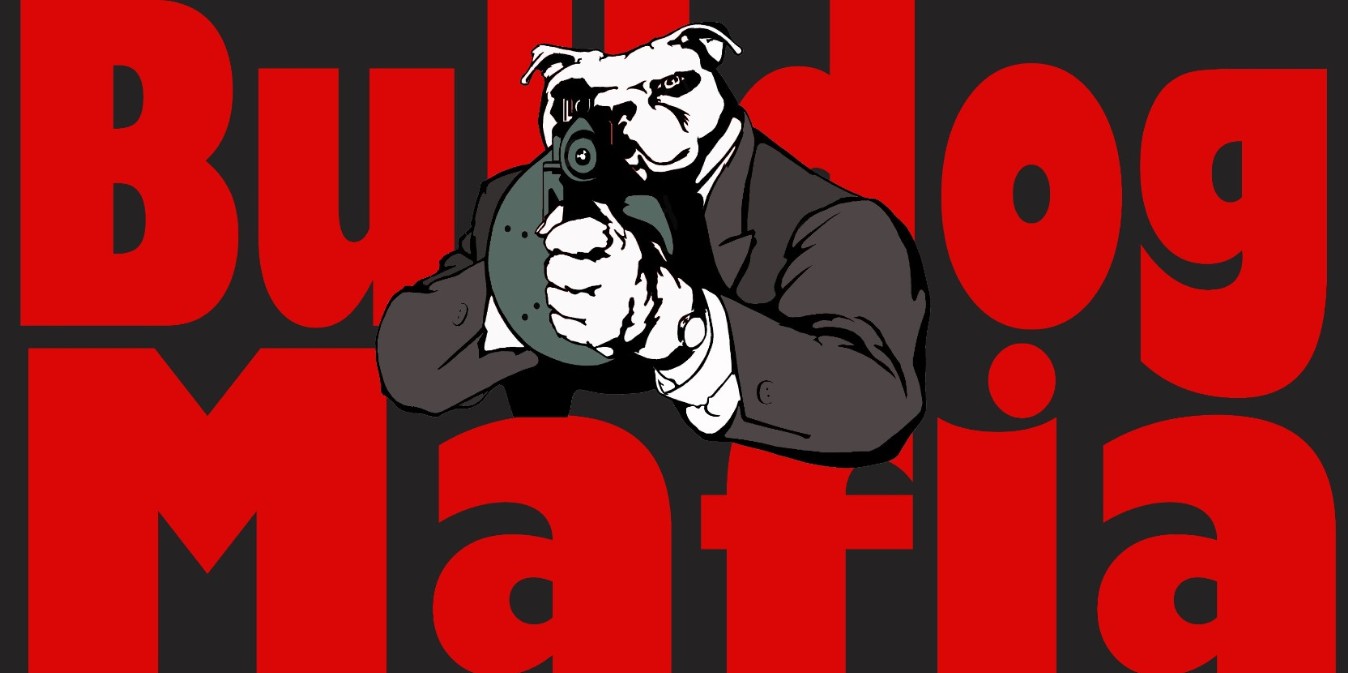 .COM